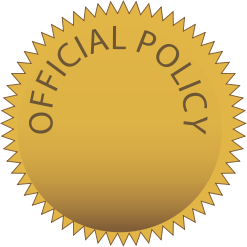 The instruments and technical skills of the Center are designed to support the hydrologic sciences and engineering communities. Instruments will be made available on a first-come/first served principal. Instrument requests from funded competitive granting agencies will not be competitively reviewed within the Center, as the Center will rely upon the review process of the agencies. However, the Center does reserve the right to review the request to insure that the proposed activities are feasible and attainable with the requested resources. This approach has been successfully utilized by many scientific consortia, such as IRIS-PASSCAL and the Center will adopt this model during its first two years of operation.
Based on the concepts of fairness and availability, the following protocols will be used to schedule and accommodate instrument requests:
All allocations will be on a first-come, first served basis. Applications will be taken in chronological order from the Instrument Request page.
All allocations are equal once a commitment is made by the Center for instrument distribution. A PI cannot be "bumped" from the Center's commitment unless by mutual agreement of all parties.
Allocation of instruments for greater than 12 months in advance of the application will only be made to NSF grantees for uses that directly support their NSF funded efforts. A copy of the grant and a justification of the relevance of the equipment to be used in the grant will be required.
Allocations more than 6 months in advance will be made only to PIs of peer-reviewed and funded research grants. A copy of the grant and a justification of the relevance of the equipment to be used in the grant will be required.
Instruments and equipment not allocated less than 6 months prior to use will be scheduled for use in any non-commercial research project seeking data to be used for peer-reviewed scientific dissemination.
Application for instrument and equipment support can be made via the Instrument Request page. The Center will review all proposals for feasibility and appropriateness of instrumentation. Any disputes regarding instrumentation or access will be taken before the CAB for analysis. The CAB represents the final authority in any cases of dispute.
CTEMPs support should be acknowledged in any resulting publications using a statement similar to the below:
"We thank CTEMPs, funded by the National Science Foundation (EAR awards 1832109 and 1832170), for timely and effective provision of experimental design support, logistical support and equipment for the project."